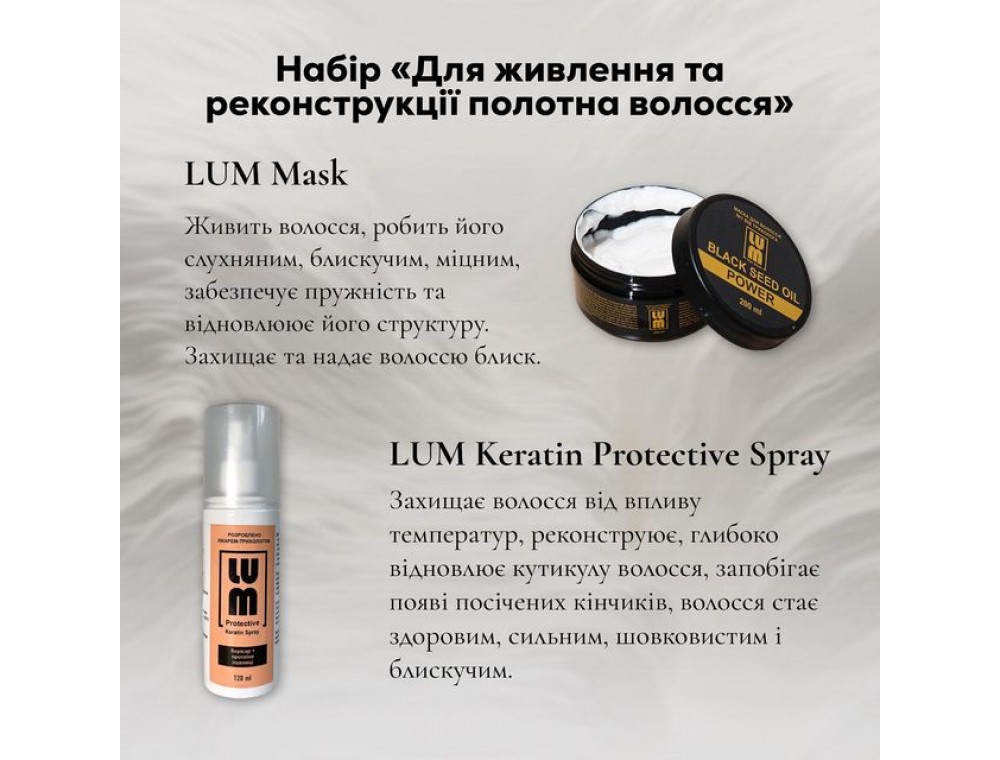 Healthy hair is beautiful!
STEP ONE. Protection.
Anyone who subscribes to LUM knows that it is better to prefer a hair dryer than natural hair drying. But at the same time, do not forget about high-quality thermal protection.
STEP TWO. Power supply.
Deep hydration, saturation with amino acids and reconstruction of the hair web, if you like experiments and neglect the rules with a mask with amino acids?
Comments: